Peggy and Buddy Wood's 50th Wedding Anniversary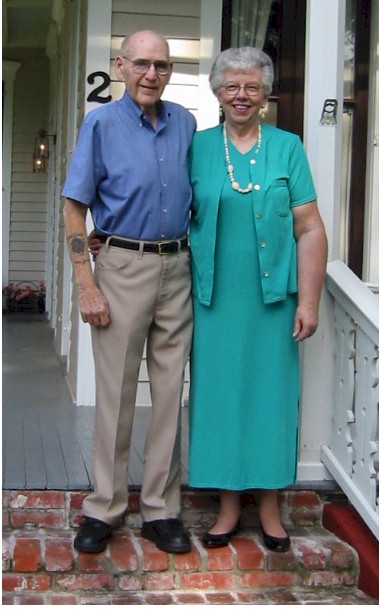 On August 3, 2002, my parents celebrated their 50th wedding anniversary. Since they didn't want a big to-do, we treated them to a weekend at the Gables Bed and Breakfast in Rusk, TX.

We drove to Palestine, TX and rode the Texas State Railroad steam train. The locomotive used on our trip

was once based in Winnfield, LA and used by the T&G Railroad.
Though the trip was very hot, we got to meet some interesting characters, too!
On Saturday evening, we were joined at dinner by our cousin

Jaime Kraft and his wife Judy, Dad's sister Ann Brock and her daughter Rhonda

.