Bike and Barge Touring
(click on small pictures to see full size)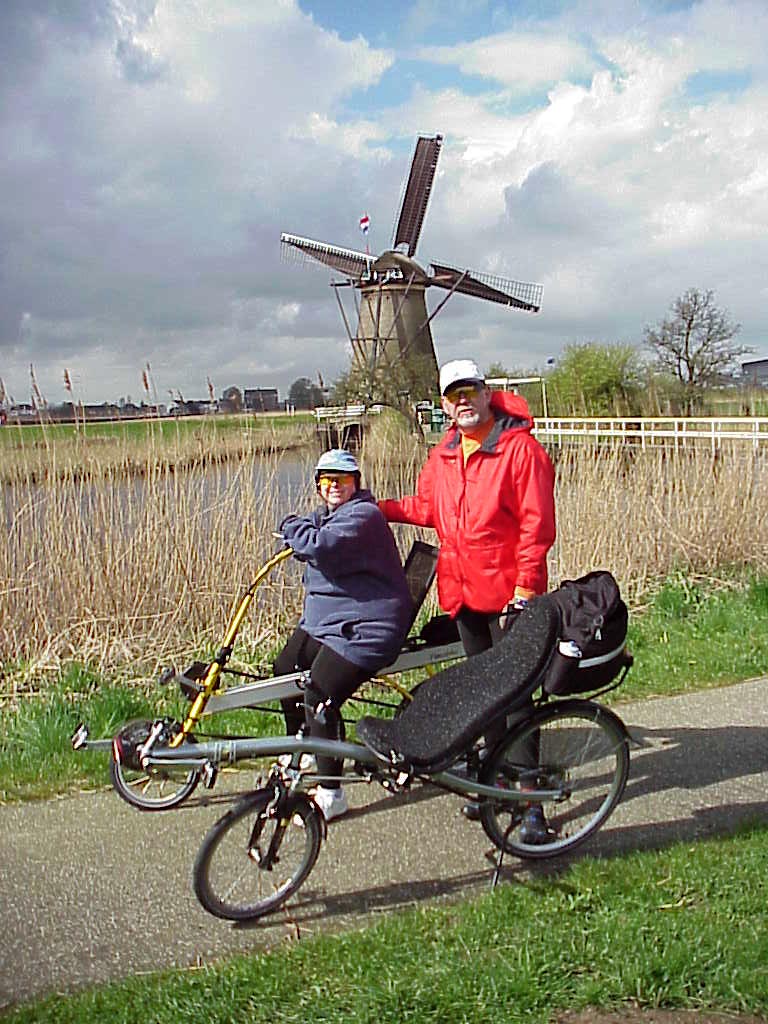 Bicycle touring is great. You go at an easy pace, seeing things you might miss from a car or train, stop when you choose, and have an opportunity to meet the locals.
There are a number of ways to bike tour: you can be hard core and be self-supported, hauling all your gear on the bike and tent camping (or hoteling if you're not that hard core) along the way; you can arrange to have your luggage hauled from stop to stop (as we did on our France tour); or, you can try the barge tour route. With a bike and barge tour, you eat and sleep on a canal barge. During the day, while you are cycling, the barge is relocated to the next stop.
Cycletours Holland has been in the bike touring business for over ten years. The company arranges bike tours in several countries, but really shines with the Holland trips. We found the company through an internet search and virtually all comments on bulletin boards reported positive experiences. We expected the trip to be basic, but scenic (and our expectations were met).
April 7, Saturday - We arrive, Jayne hurls
April 8, Sunday - Steve rides solo
April 10, Tuesday - Through Rotterdam to Delft
April 11, Wednesday - Leiden and Laundry
April 12, Thursday - Tulips and the Captain's Surprise
April 13, Friday - Snow and Tourist Traps