Lessons Learned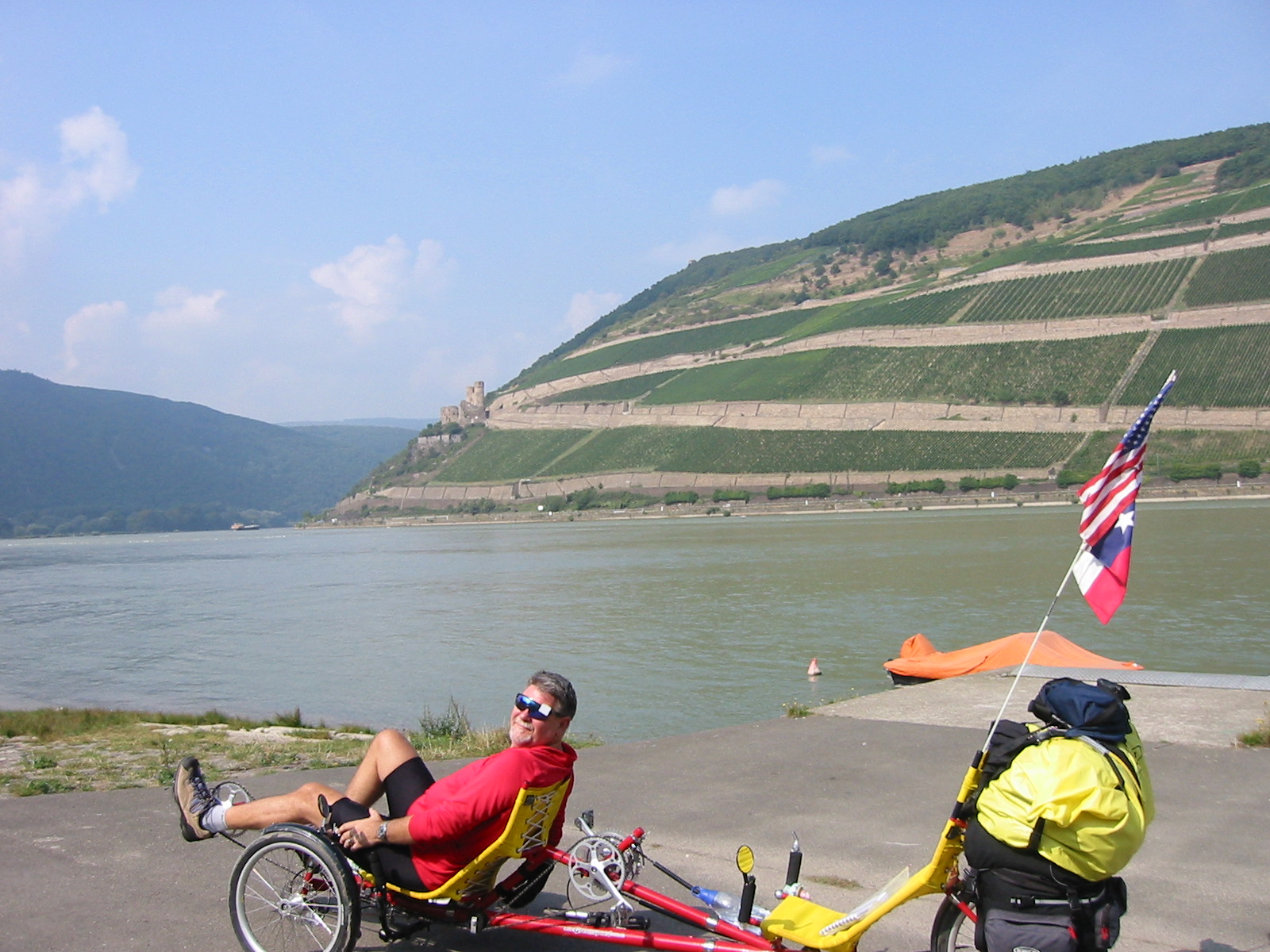 After any experience, we sit back, take stock, and see what did and didn't work...
Would we do it again? Without a doubt, though next time, we'd try another part of Germany.
What would we do differently? Contact major cities (populations >25,000 or so) and request a city map or bike route map if available. Navigating into the central city can sometimes be difficult, requiring you to deal with traffic.
No hotel reservations? Maybe, though sometimes we had to settle for a more expensive hotel in the city center just because we were tired of trying to navigate. We would have preferred to stay in more zimmers (guesthouses) because they tend to be more unique than hotels. If our command of German had been better, we would have used the Bed and Bike guides published by the German national bike club, the ADFC (website is in German).
Bike storage - We were concerned about secure storage for our bike, but it was a non-issue. We turned down one hotel because they didn't have a space we could fit the bike into, but otherwise we had no problems. People on traditional bikes should not have any problems.
Unique problems with a trike - Due to it's width and length, we occasionally had problems negotiating barriers placed on trails to deter cars, or hauling the bike up and down stairs to bridges (we will not discuss getting stuck on the Autobahn - see Worms). Some canal towpaths were nearly impassable due to high grass - the triple wheel track and low stature of the trike made slow going on some paths. None of these problems would deter us from taking the trike on another trip.
If you can't read the menu and you've had your fill of schnitzel - go to a Chinese restaurant - they all have fried rice. Seriously, though, except in the smallest towns, you can find other cuisine (Thai, Italian, Mexican, or the ever-popular Mr. Kabob). We even ate at a Portuguese place.
Do your homework: Get a guidebook (or two, or three... now we know why Amazon finally made a profit) and study up on the area. Buy maps (both general road and bike maps) and get a feel for the route - it will probably change a bit as you go along, but at least you'll have an idea of what to expect. You can purchase most road maps from the major chain bookstores, but the bike maps were purchased from the ADFC. We did purchase some detailed bike maps locally, but you should have basic maps in hand before you leave on your trip. If you don't speak the local language, get some type of introductory course and at least learn the basic pleasantries.